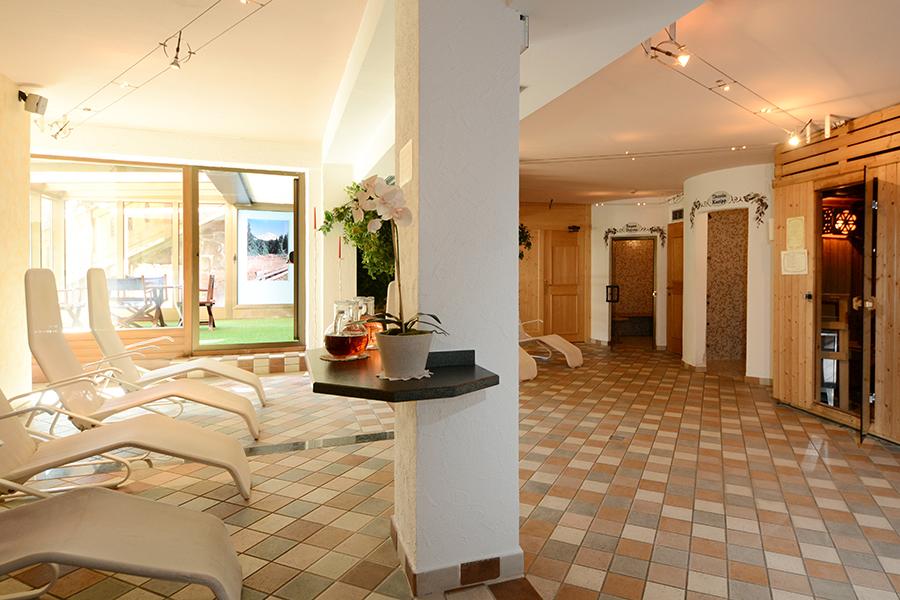 Brightness, relax and fitness.
Look for the best for your holiday in Moena!
On the first floor, at your free disposal, there is our light and welcoming wellness center that has a nice view above Moena. Let's leave the stress inside the sauna, turkish bath and our rare salt room. And than let's regain your forces in our Kneipp and "Cold Fog" shower.
If you don't want to stop, our little gym (Tapis Roulant, Cyclette, Step and Multifuction Machine) will help you staying fit.
For you to feel cuddled, we also have a various list of massages and cosmetic treatments. 10% discount on the third treatment one guest gets! Evelin waits for you!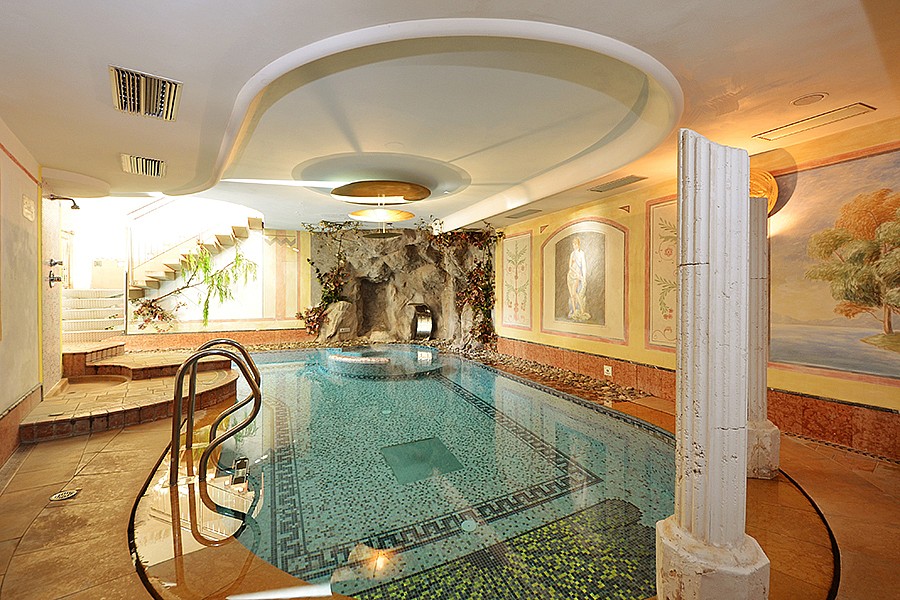 Water
Regain your energies after a summer hike or one day on the slopes in our warm swimming pool, get relaxed in the hydro-massage corner, under the little waterfall and with the other water games.
*It is obligatory to wear a bathsuite, swim cap, and flip flops (eventually on sale at the wellness center reception). We also have towelling robes on hire for your stay. Kids under 14 years old must be accompanied by an adult.