Our little world of wellness and exclusivity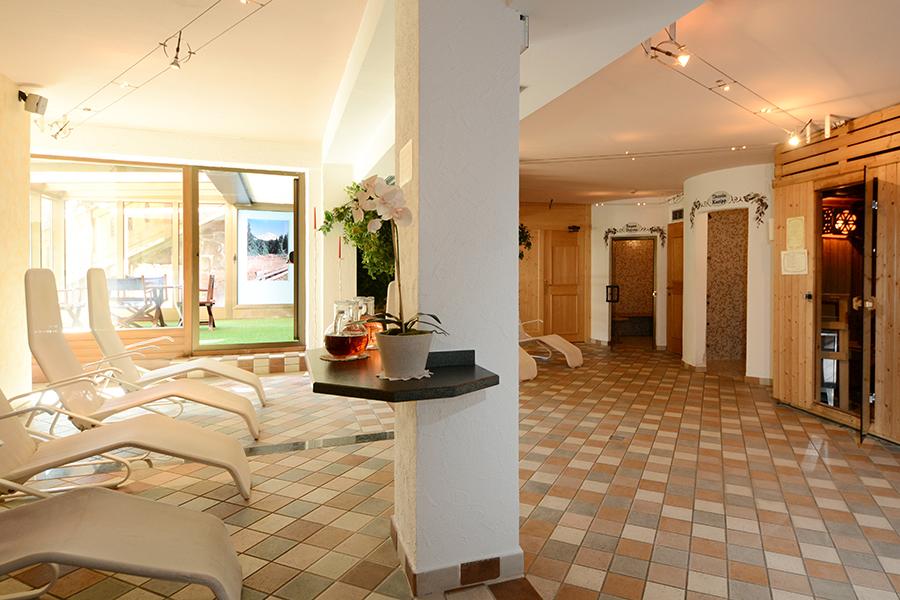 Rejuvenating holiday at the Hotel La Soldanella in Moena
A bright, cosy corner of peace and tranquillity: the wellness centre at the Hotel La Soldanella is waiting to offer you special pleasures. Situated on the first floor, available free of charge, it offers a picturesque view of the town of Moena. Get rid of stress in the sauna, the Turkish bath, the special salt room or the spacious outdoor whirlpool heated to 38 degrees. Then invigorate yourself with the Kneipp shower and the cold mist.
If you want to achieve the best for your body, take advantage of our little gym with treadmill, exercise bike, step and multifunctional machine equipment, all by Technogym.
To complement your relaxation experience, beauty and massage treatments are also available, with customisable packages discounted by 10%.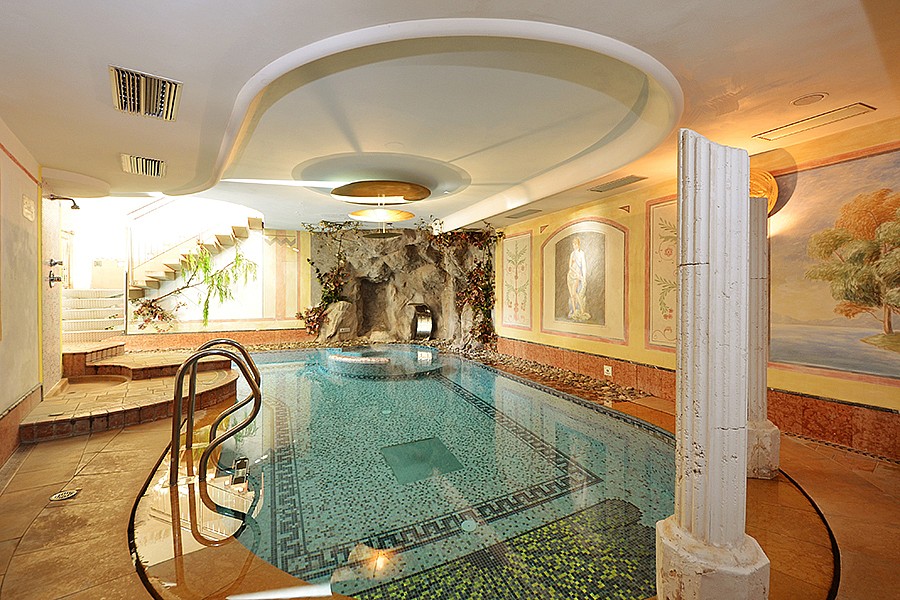 The Hotel La Soldanella swimming pool
Regain your strength after a hike, or a day of skiing in the fairy-tale ambience surrounding the pool, relax in the whirlpool corner, under the waterfall and enjoy the water games.
We would like to remind our guests that the use of flip-flops, swimming cap (also on sale) and swimming costume is mandatory. Bathrobes are available for hire.
Children under 14 may only enter the pool (not the spa) until 6 p.m., and only when accompanied by an adult.